Autumn hikes in Jotunheimen
Hiking in Norway in the autumn offers magical light, magnificent nature experiences, and vibrant colors. Jotunheimen has some of the best autumn trails in Norway.
The tours take you on everything from the finest trails in the deepest valleys to the airy peaks – with unforgettable views. For the more adventurous, we also offer mountaineering where you cross exciting glaciers and climb peaks over 2000 masl.
Jotunheimen hiking in the fall are an eldorado of lush nature with an inspiring cultural landscape that we look forward to showing you.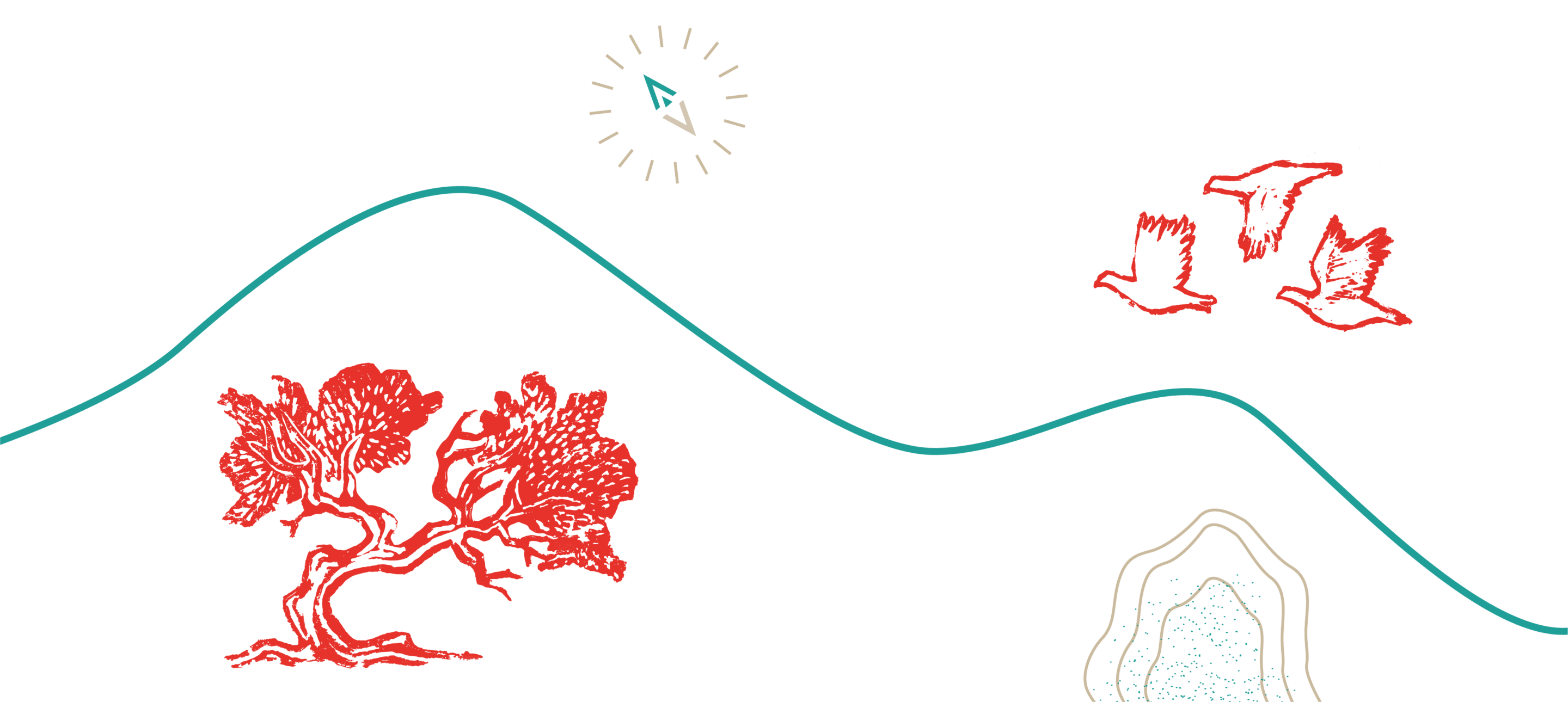 Frequently asked questions about our autumn hikes in Norway
You probably have many questions when it comes to hiking in Jotunheimen. Here we have gathered answers to the most frequently asked questions. If you are wondering about anything else, feel free to contact us.
Do I need to carry all my luggage?
Jotunheimen Travel takes care of your luggage between the various accommodations, so that you can enjoy your trip with just a small backpack.
Luggage transport and handling, are included in all our mountain hikes in Jotunheimen.
How demanding is it to be on a Hike in Jotunheimen in the autumn?
When you are on a mountain hike in Jotunheimen, you will stay mostly over 1000 meters. This ensures that the climate can vary quite a bit – from sunny and warm days where you just want to jump in every single water you encounter along the way, to windy, wet and cold days where you need warm and waterproof and windproof outerwear.
When you are on a self-guided tour you will walk on well marked trails and it will be easy to find. The trail can go over marshes, you may have to cross some small streams, and there can be a lot of clocks and rocks that can be demanding to walk in. It is important not to underestimate the challenges, and read carefully through tour descriptions. We have trips for most people, and probably also a trip that suits you.
Where do I spend the nights?
On a trip with us in Jotunheimen, you will spend the night in selected, cozy high mountain hotels and DNT cabins.
For us, it is important that you feel safe when you arrive, that you can relax after a long day with a lot of impressions outside, and that you can enjoy a good night's sleep, so that you are ready to continue the adventure with new forces the day after.
All our guests basically stay in double rooms. Most accommodations have en suite bathrooms. in some cases, when there is a large demand for accommodation, you can expect to share a room with others. In that case, we will notify you when ordering.
Read more about our cozy mountain lodges: 
Bygdin Høifieldshotel
Fondsbu DNT
Memurubu DNT
Gjendesheim DNT
Gjendebu DNT
Now, you probably wonder what a DNT cabin is? 
A DNT cabin is runned by the The Norwegian Trekking Association (DNT). They run more than 550 cabins all over Norway!
What about food on the Jotunheimen hikes?
We believe that the meals  is a big part of the experience on the trip, therefore the accommodation places serve you good local food in cozy surroundings. A rich breakfast buffet is served daily, providing enough energy for a long day in the mountains. Here you can make a packed lunch, and bring a hot drink in a thermos. In the evening, a 2-3 course dinner is served, which for most people will be one of the highlights of the trip.
All food and beverages are included in the price. There are usually opportunities to order food, and buy snacks and other items in small sales at the accommodation if you want something extra.
What do the color categories of the hikes mean?
We offer different tour categories on our hikes. The tours are adapted to different levels, so you can find the tour that suits you best. The tours take you on everything from the finest trails, to the most beautiful valleys and summit hikes, with unforgettable views.
The white route is best suited for beginners. The walks are nice and short, with low climbs, but the views are still amazing!
The green route is adapted for walkers with somewhat more experience. The trips are longer, and some are also day trips.
The red route is challenging and has more summit trips than the green route. All trips are day trips.
The black route is a demanding multi-day trip. It includes two very demanding, guided summit hikes, where extra equipment is needed to reach the peaks.
Hiking in Norway in autumn
Hiking in Norway in autumn can be a truly magical experience. The Norwegian landscape comes alive with vibrant fall colors, crisp air, and fewer crowds compared to the summer months. 
The fall foliage in Norway is beautiful. Late September to early October is typically the peak of autumn colors. Plan your trip accordingly if you want to see the landscape adorned in vibrant reds, yellows, and oranges.
Jotunheimen Hiking in fall
Jotunheimen, which means "Home of the Giants" in Norwegian, is a stunning national park and mountainous region in Norway. Hiking in Jotunheimen during the fall can be a rewarding experience for those who want to enjoy the beauty of autumn in the mountains. Here are some tips and considerations for hiking in Jotunheimen in the fall:
Weather: Fall in Jotunheimen can be quite unpredictable, with rapidly changing weather conditions. Be prepared for cold temperatures, rain, and even snow, especially at higher elevations. Check the weather forecast regularly and be flexible with your plans.
Gear: Make sure you have appropriate clothing and gear for the colder and wetter conditions. Layer your clothing to stay warm and bring waterproof clothing and sturdy hiking boots.
Daylight: As fall progresses, the days get shorter. Plan your hikes accordingly, and make sure to start early to maximize your daylight hours. Carry a headlamp or flashlight just in case you end up hiking after dark.
Trail Conditions: Some trails may be less maintained or less accessible in the fall due to snow or mud. Check with local authorities or visitor centers for the latest trail conditions and closures.
Crowds: While Jotunheimen is less crowded in the fall compared to the summer months, there may still be other hikers on popular routes. If you prefer solitude, consider less-traveled trails.
Opplev Jotunheimen med oss!