Visit the magic and unavailable Eidsbugarden midwinter with the popular and nostalgic snowcoaches. The snowcoaches connect the people living in adventurous Eidsbugarden with the civilization, and this is the only way to get this far into the winter mountains of Norway. At Eidsbugarden there is cottages and a small hotel, a place of silence peace, and pure nature experiances.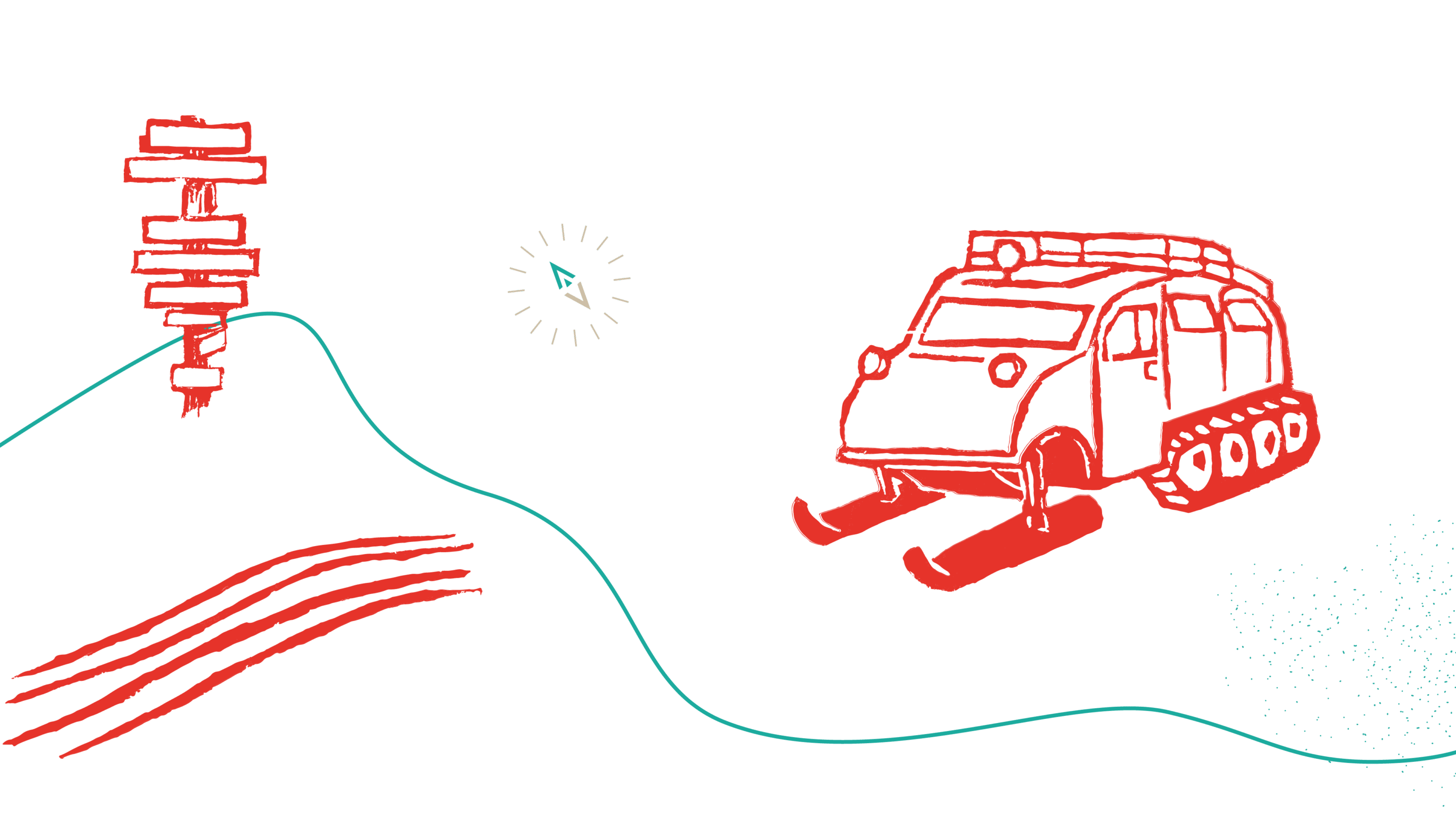 Snowcoach to Eidsbugarden
Jotunheimen, home of the giants, is a mystical region with many stories about beings that guide our fortunes. Trolls, huldras and giants live here in the region with the highest mountains in Norway. And in winter, when the snow and cold make Jotunheimen to an  uninhabitable area, there are still people who hold out. Because winter is not only a time of cold and darkness, no, it is also the time that impresses and inspires many people – the glittering white of the snow, which stretches over the endless mountains and lakes and freezes all living is one Beauty that captivates you. The cold, loneliness and pure nature creates a feeling of freedom, peace and quiet that we can hardly perceive in our everyday life. 
Every year when the hardest winter is over, a team of dedicated people from the local company JVB works to open this trail. A route must be prepared, marked and groomed so that the snowcoaches can run there. Usually in mid-February these men and women from JVB are ready and can open the interior of Jotunheimen for most of us. 
Our snow coaches have a drive train and two runners to steer. The driver sits at a steering wheel and needs a lot of experience to get this vehicle safely to its destination. 12 people fit in such a vehicle, which is heated to provide warmth in an inhospitable region. The journey takes about 45 minutes and leads you along lakes and hillsides – a frozen, snow-covered and peaceful . 
Frequently Asked Questions
You probably have a lot of questions when it comes to our snowcoach adventures. Here we have gathered answers to the most frequently asked questions. If you are wondering about anything else, feel free to contact us.
Does the snowcoaches run regardless of the weather?
The tracked vehicles run almost regardless of the weather. As long as you do not hear anything from us, you should show up as normal. If there is a danger that the tracked vehicles will be adjusted, you will be contacted.
Does the tracked vehicle drive over the water?
No, the tracked car route mainly follows the summer road. Where the route deviates from the road, we are always on the mainland.
Experience Jotunheimen with us!