Snowcoach adventure in norway
This is one for the bucketlist! Visit the magic, unavailable Eidsbugarden midwinter with the nostalgic snowcoaches. The popular snowcoaches connect the people living in adventurous Eidsbugarden with the civilization, and this is the only way to get this far into the winter  snow covered mountains of Norway.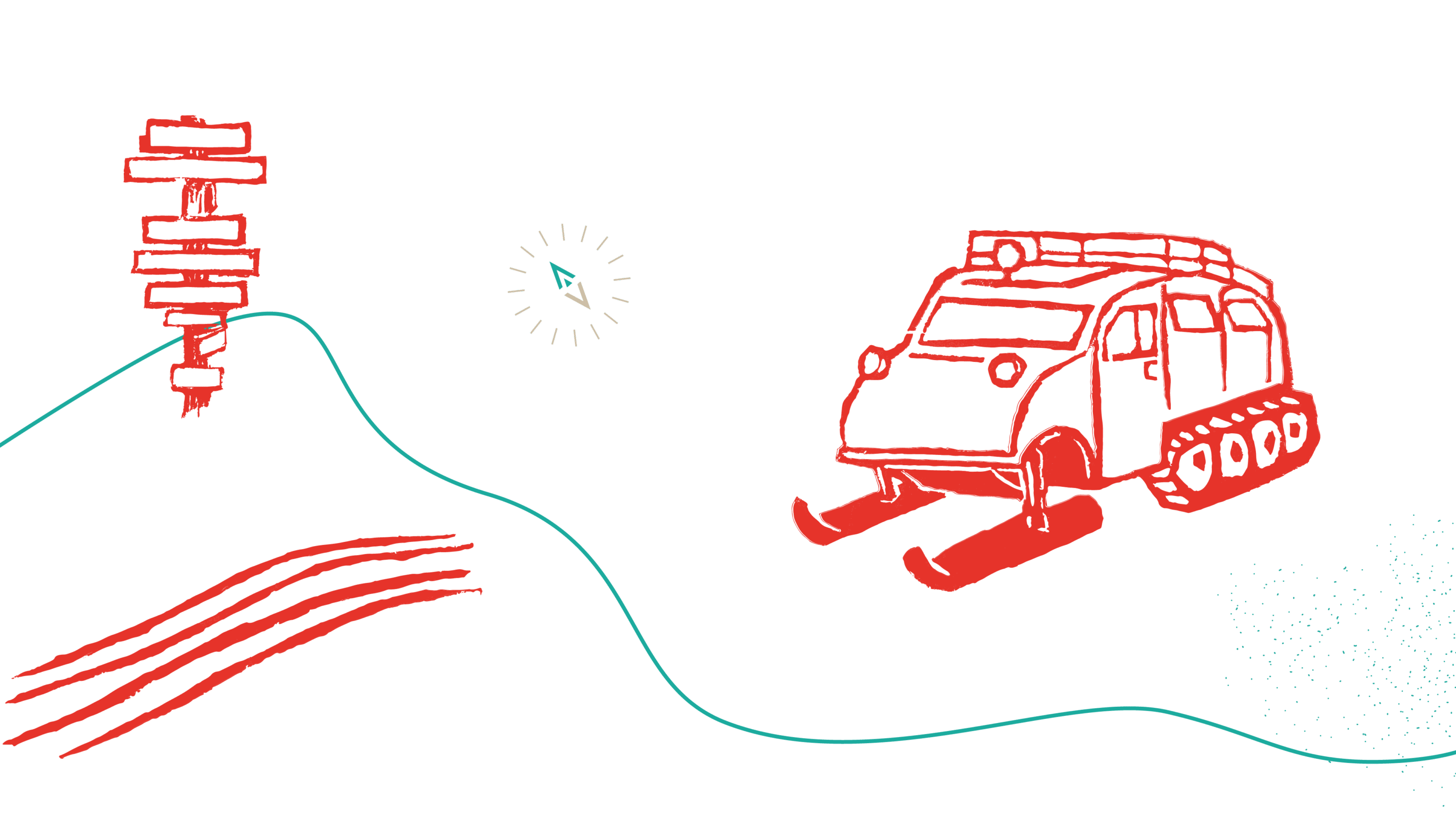 Snowcoach to Eidsbugarden
Jotunheimen, home of the giants, is a mystical region with many stories about beings that guide our fortunes. Trolls, huldras and giants live here with the highest mountains in Norway. And in winter, when the snow and cold make Jotunheimen to an uninhabitable area, there are still people who hold out.
Now you can be a part of this tough adventure!
Frequently Asked Questions
You probably have a lot of questions when it comes to our snowcoach adventures. Here we have gathered answers to the most frequently asked questions. If you are wondering about anything else, feel free to contact us.
Does the snowcoaches run regardless of the weather?
The tracked vehicles run almost regardless of the weather. As long as you do not hear anything from us, you should show up as normal. If there is a danger that the tracked vehicles will be adjusted, you will be contacted.
Does the tracked vehicle drive over the water?
No, the tracked car route mainly follows the summer road. Where the route deviates from the road, we are always on the mainland.
Experience Jotunheimen with us!